Summer days come with hot and fresh weather. And it's time to get a pool party and go on summer vacation. To rock this summer, we've rounded up a list of most-favorited items, specially made for dog lovers out there to enjoy this summer together with their loving dogs. 
 Scroll down and explore funny and unique personalized gifts for dog lovers. We hope that you can choose cute dog gifts for yourself and your beloved ones.
The Most-loved & Popular Gifts for Dog Lovers This Summer
#2. Custom Photo Pet Dog Face Tropical Floral Hawaiian Summer Shirt 
 Summer is the time for vacation so the coolest gift idea ever is Hawaiian Summer Shirt with dog photo customization. Each shirt representing your own dog makes it more unique and special. With comfortable materials and high-quality print, don't hesitate and pick up one to get rock on this summer. 
#3. Custom Photo Pet Dog Tropical Floral Hawaiian Summer Women Dress
 A comfy dress with cute dog custom photo will make a perfect dog lover gifts for any dog mom. Walk on the beach with your dog and enjoy these summer days. 
#5. Personalized Dog Jean Pattern Tote Bag
This customized tote bag is a perfect item to your daily outfit. Plus, with this design, you can choose the number of pets (either cat or dog, or both), breeds, and names.
#6. Personalized Indoor Pillow - Best Gift for Dog Mom 
Your couch or sofa will look more enjoyable and eye-catching with this personalized dog pillow. There are so many dog breeds available so don't worry that you can't find the most matched breed in the clipart options.
Summer Day Best Dog Mom Ever
You Are My Sunshine
#7. Floral Pattern Phone Case - Inexpensive Gifts for Dog Lovers 
 Bring your dog along wherever you go with this fantastic dog phone case. With a variety of fascinating and  unique designs, this will make a purfect gift for any dog lovers.
Best Dog Dad Ever
#8. Custom Coffee Dog Mug - Funny Gift for Dog Lovers
 Some cat parents admit that they prefer a peaceful morning to enjoy coffee with the fur baby lying on their lap rather than any other outdoor activities. Sit down and make the coffee time more meaningful and enjoyable with these custom coffee mugs. 
My Dog Thinks I Am Cool Mug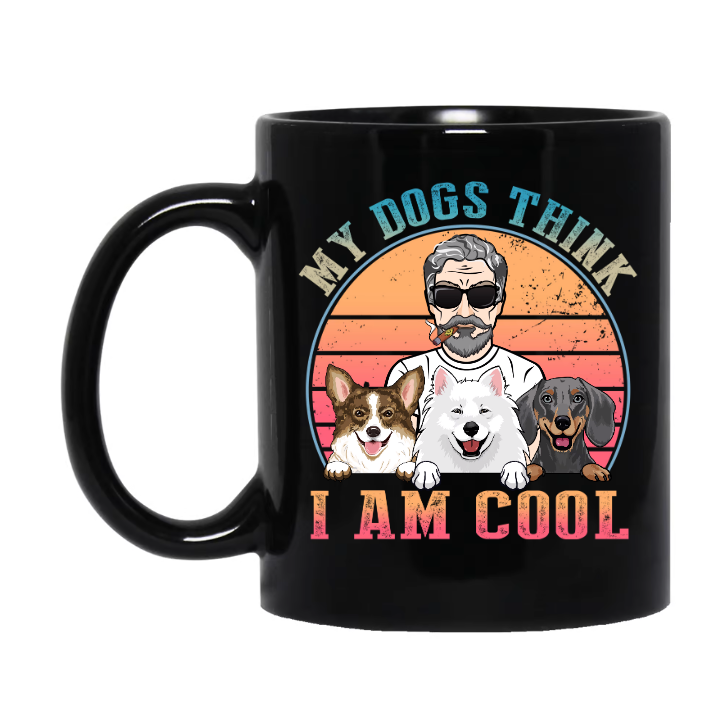 Summer Love Custom Image Mug
#9. Custom Pet Photo 20oz Tumbler - Custom Gifts for Dog Owners
 There are no gifts more meaningful than personalized gifts. These personalized tumblers are made to remind all the dog lovers to stay hydrated anytime and anywhere. It also somehow helps the dog owner express love and preserve the precious moment with their baby.
You Are My Sunshine
Pink Flower Watercolor